Town Plan
To view the Town Plan, click here or the image below.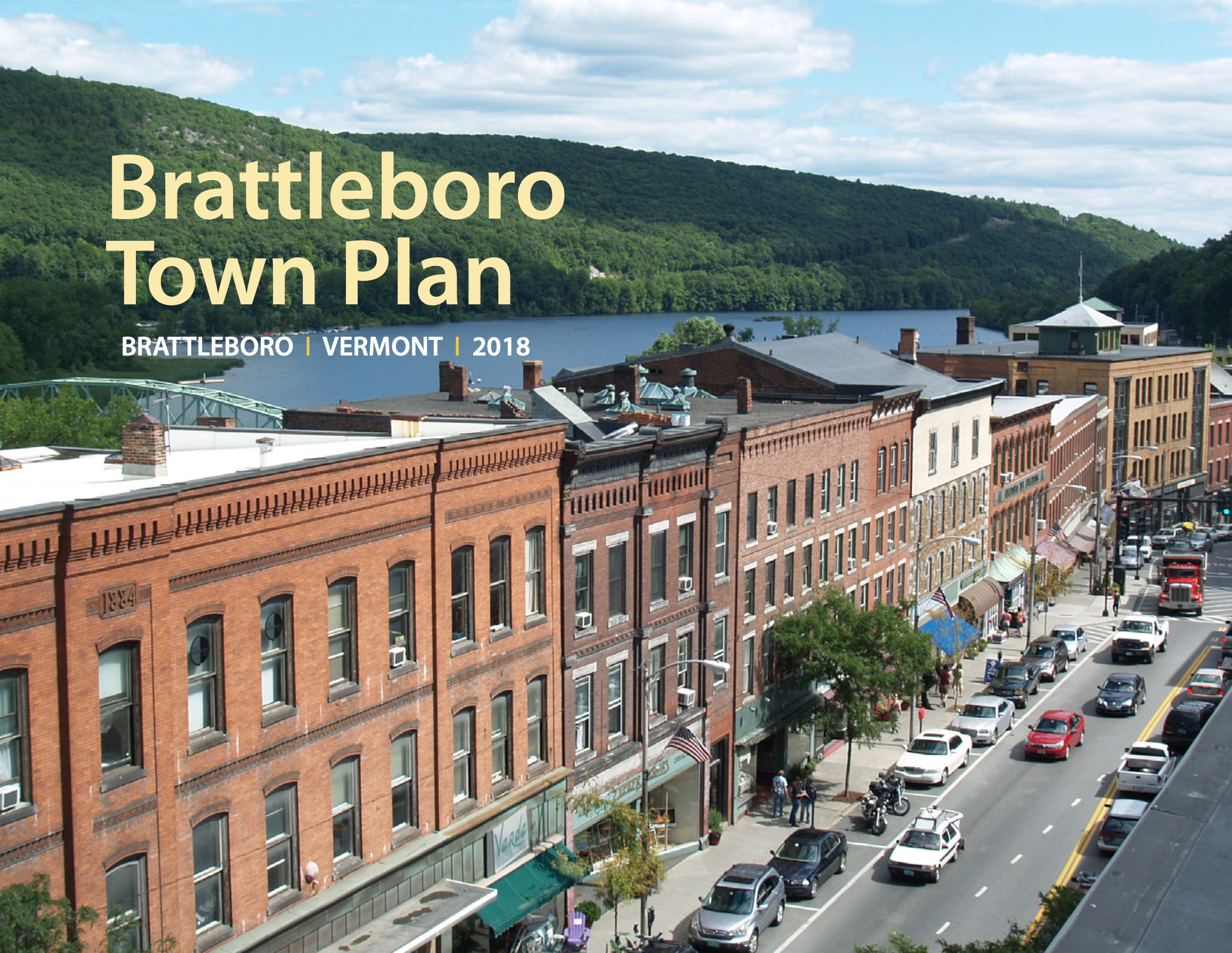 The basis of this Town Plan is to communicate a vision of growth for Brattleboro by steering public and private sector initiatives, and investment in facilities, infrastructure, and programs. The Plan serves as a guide for the Selectboard, Planning Commission, Development Review Board, and other town and state boards and commissions in reviewing development proposals.
The State's planning statutes require the Town Plan be updated every eight years. This revision and update is needed to respond to changing conditions, unforeseen events and trends, and changing objectives.