Water Supply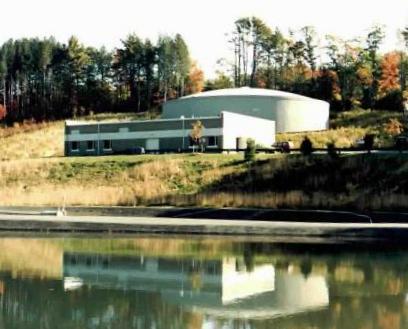 Pleasant Valley Water Plant supplies an average of about 1.0 – 1.5 million gallons per day of quality water to the Town of Brattleboro depending on season. Water is taken from Pleasant Valley Reservoir, a surface water supply.
During periods of drought and high water usage, this system can reach its capacity. Brattleboro has a backup system of wells located on Route 30 north of the Retreat. The wells are operated two days a week for a few hours each day to keep them in running order.
Pleasant Valley Filtration Plant consists of three Rapid Sand Filters. The process is of the Direct Filtration type using equipment originally manufactured by U.S. Filter. A microprocessor, controlling pumps and valves automates most operations within the plant including the cleaning of the filters and chemical feeds.
Water quality parameters are constantly monitored with instrumentation during plant operation. A SCADA or Supervisory Control and Data Acquisition system makes this data and data from many other water and wastewater sites available at several computers.