Trash and Recycling
Have general questions about trash pick-up? Contact the Department of Public Works at 802-254-4255.
You can determine whether trash is picked up at your residence on an A week or a B week by checking this document.
View the A/B Pay as You Throw Calendar below or click here.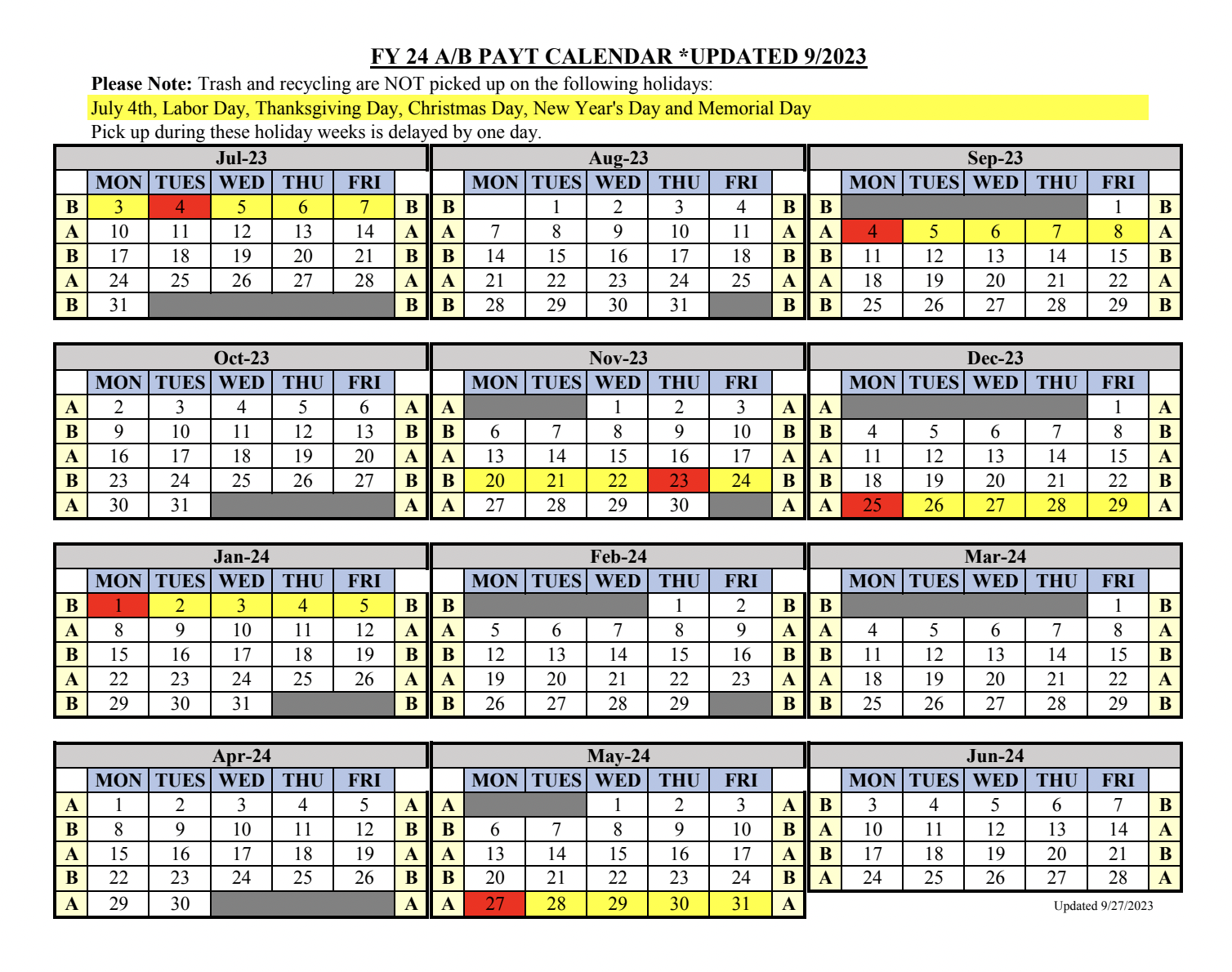 Holidays
Trash and recycling are NOT picked up on the holidays listed below. Pick-up during these holiday weeks is delayed by one day.
New Year's Day
Memorial Day
4th of July
Labor Day
Thanksgiving Day — Monday through Wednesday: normal pick-up; Thursday pick-up will be Friday.
Recycling & Compost Bins
Brattleboro residents can purchase recycling and compost bins at the Finance Department, located in Suite 109 of the Municipal Center. Recycling bins cost $15; compost bins cost $30.
Guides